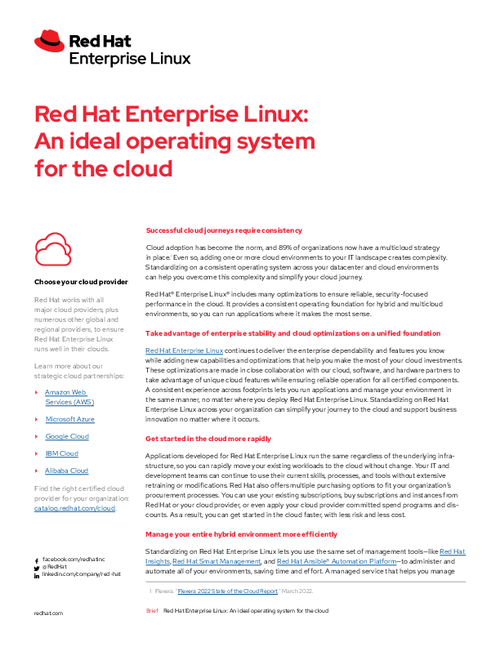 Successful cloud journeys require consistency
Cloud adoption is the norm, and 89% of organizations now have a multi-cloud strategy in place. However, adding one or more cloud environments to your IT landscape creates complexity. Standardizing on a consistent operating system across your datacenter and cloud environments can help you overcome this complexity and simplify your hybrid or multi-cloud journey.
Download this brief guide. It will help you with the right operating system, you can streamline Consistent performance, Multi-cloud flexibility, Cost-effective scalability.