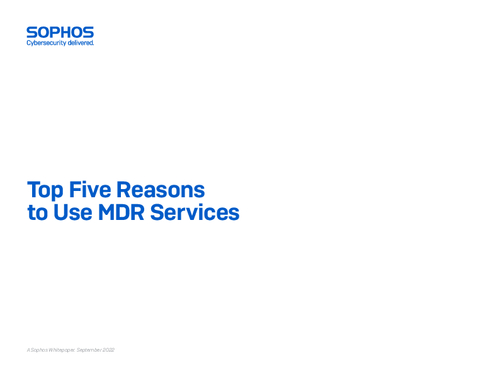 Gartner anticipates that by 2025, 50% of companies will be using MDR for threat monitoring, detection, and response.
According to this report, implementing MDR can benefit any organization by:
90% reduction in time to detect high-risk threats that require investigation;
95% reduction in time to identifying the source of attack and type of threats;
Improved accuracy of detections.
This whitepaper talks about the reasons to use MDR to ensure nothing slips through the crack.
Download this whitepaper and learn:
How to Elevate your Cyber Defences with MDR?
Freeing up the IT capacity in your organization;
Improving your Cybersecurity ROI.