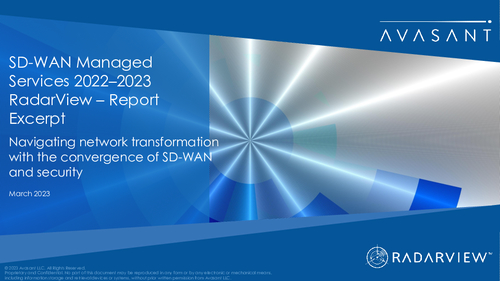 After facing multiple challenges related to network security and automation, enterprises are now understanding the importance of network security in conjunction with SD-WAN implementation. Hence, they are opting for joint SD-WAN and SASE deals.
This whitepaper explores the several challenges businesses still face while implementing a software-defined network, and they rely on service provider innovation to address them.
Download this whitepaper and learn:
Key managed SD-WAN outsourcing trends
How the remote/work-from-home model is driving the enterprise adoption of managed SD-WAN services
Why enterprises are now looking for joint SD-WAN and SASE implementations?