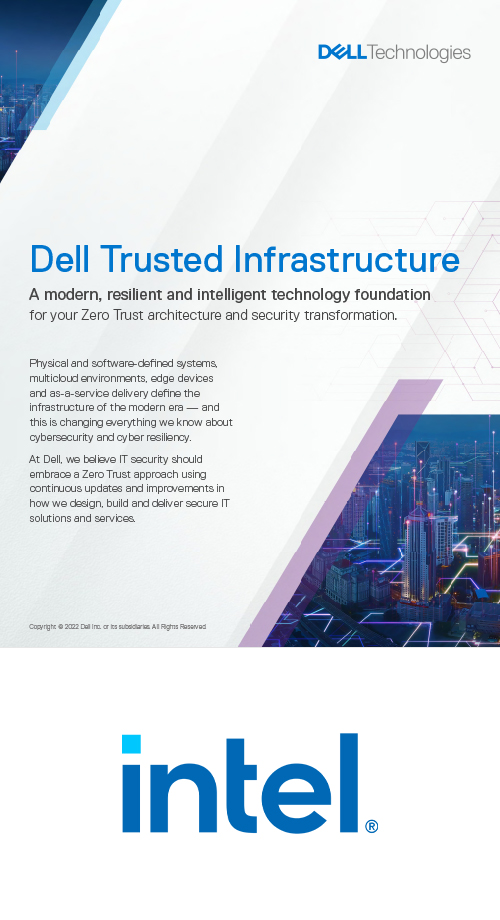 We live in a data-driven world. IT runs wherever the business takes it, and data is created and accessed anywhere, far from the centralized monolithic data centers of the past. Today, "infrastructure" means data storage and hyperconverged systems, servers, networking and data protection that may be physically distributed or delivered as-a-Service.
A trusted infrastructure operates everywhere with maximum flexibility and business agility without compromising security. It's modern, resilient and flexible, supporting a Zero Trust approach or however you choose to secure and preserve your organization's most vital digital assets.
Download this brochure to know more about a modern, resilient and intelligent technology foundation for your Zero Trust architecture and security transformation.
Dell Technologies Solutions with Intel®