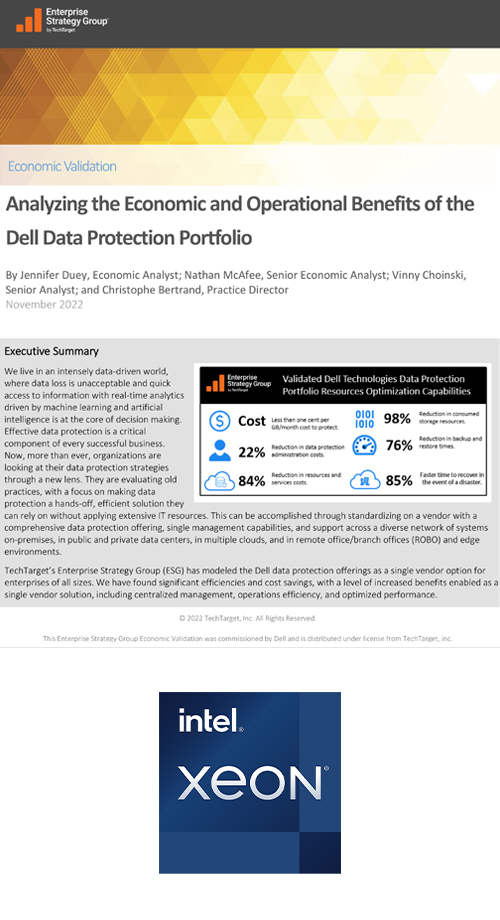 We live in an intensely data-driven world, where data loss is unacceptable and quick access to information with real-time analytics driven by machine learning and artificial intelligence is at the core of decision making. Effective data protection is a critical component of every successful business. Now, more than ever, organizations are looking at their data protection strategies through a new lens. They are evaluating old practices, with a focus on making data protection a hands-off, efficient solution they can rely on without applying extensive IT resources.
Download this detailed analytical study to know more on how this can be accomplished.
Dell Technologies Storage with Intel® Xeon® processor.