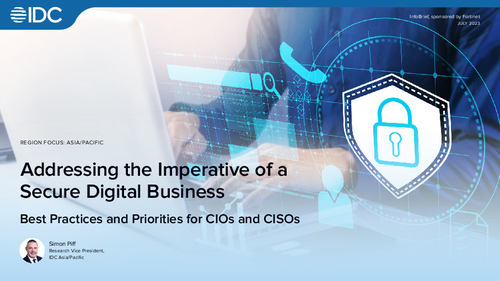 In Asia/Pacific's dynamic digital-first landscape, opportunities abound with projected digital revenue exceeding 40% of total revenue by 2027. To thrive in this transformation, a highly motivated and secure workforce is crucial.
CEOs prioritize seamless remote productivity and collaboration tools for hybrid working models, making strategic adoption imperative. Businesses failing to embrace hybrid work strategically risk a 20% revenue loss in 2024 due to job attrition and underperformance.
Download this white paper and unlock the full potential of secure digital business. Also, learn:
Embracing the opportunities and challenges of the digital-first business era;
Leveraging the hybrid work model for enhanced productivity and revenue growth;
Overcoming security issues in a remote and on-premises hybrid cloud infrastructure.