Leveraging AI and IoT to Manage Supply Chain Better
Lexmark's CTO and CIO on How He Leveraged Technology to Improve Business Processes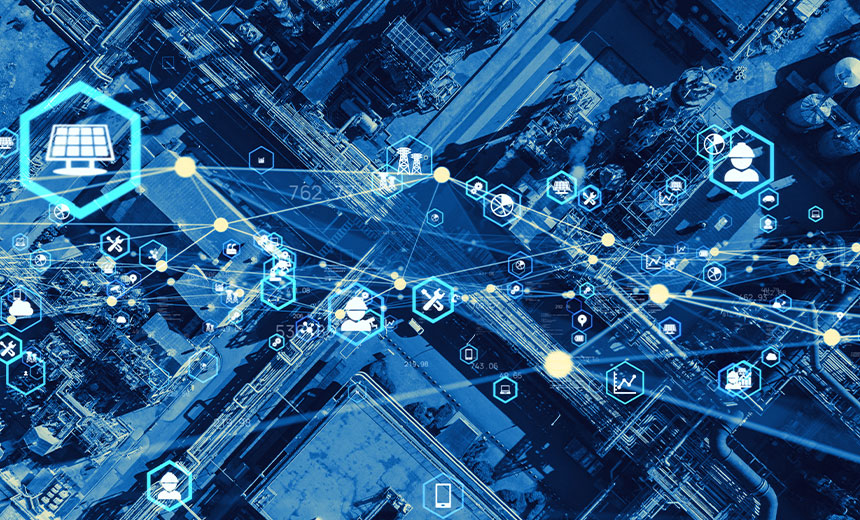 Global supply chains have been buckling under the strain of unprecedented demand and constricted effective logistics capacity. Lexmark, a global imaging and IoT solutions leader, took the issue head-on and leveraged its digital transformation journey to improve its overall supply chain management.
See Also: Perception vs Reality: Software Supply Chain Maturity
A report on "Overcoming Global Supply Chain Challenges" by McKinsey & Company says that on average, global container shipping rates have more than quadrupled since 2019, and schedule delays have risen. Moreover, in some key trading routes, such as Asia-Europe and Asia-North America, the rate spikes are even higher and the delays more frequent.
"If you think about it, the global supply chain problem is acute. There is a huge backlog in every industry," says Vishal Gupta, global CTO and CIO with Lexmark. "I have always maintained that digital transformation is not meant only for IT. There is no use if digital transformation can't improve business processes. And that is what we aimed for in our journey."
Gupta and the product delivery team at Lexmark worked together to fasten multiple steps in their supply chain process. "We had to see how best we could leverage our strength in IoT, artificial intelligence and cloud to improve certain aspects of the supply chain process."
Lexmark concentrated on improving the following aspects of the supply chain process:
Visual inspection
Managed Print Services
Visibility over suppliers
"While there are many processes we managed to improve via digital transformation, these three were the critical ones."
Visual Inspection
As with any product company, a lot of hours go into quality inspection. "The problem was brought to us, and we all sat together. The basic idea was to replace human eyes with that of an IoT device. Essentially, instead of individuals checking the quality of products coming out of the manufacturing line, we wanted to have sensor cameras doing the same job for us," Gupta says.
Thanks to the AI-enabled camera, the company saw the ROI in just four months - inspection speed increased by 40%, and error rates were reduced.
Seeing the success, in March 2022, the company launched Lexmark Optra Edge, which compiled their AI and IoT into a product offering other organizations could use in their own operations. "There are so many use cases we could think of including inspection of packaging, inspection of components received, managing our services better, etc. - the supply chain has so many steps and processes. We could think of multiple use cases where AI and IoT could improve not only our performance but also of other businesses facing the same supply chain challenges," Gupta says.
Managed Print Services
As they say, success breeds success. The company decided to now concentrate on improving its managed service. Lexmark offers "printing-as-a-service" to its customers. Managed Print Services, or MPS, is the provision and oversight of business document output needs by an external service provider.
"We had a discussion internally. What are some things which are under our control," Gupta says. "One thing which we could take better control of was to have clarity on the life of our print devices. We realized that a better understanding of this will help us manage the backlog in the supply chain."
Leveraging the same technology from the Optra Edge program for IoT, Lexmark launched a program called "Smart Refresh." "The idea was to take the IoT feed from every device and tie it back to our back-office systems to know the tickets raised for each device."
This helped the company in making predictions on printing machines that needed replacement and machines that could be used further. "This was a shift from our previous policy where we replaced all machines after five years. Today, we are able to make accurate device-to-device maintenance predictions."
The visible business benefit was that Lexmark did not have to replace over 70% of devices that were eligible for replacement at our Managed Print Services customers. This proved to be a win-win situation for both Lexmark and its customers. "Our customers had to spend less, and for us, this was a better way to manage our supply chain. Here again, AI and IoT helped us predict in a smarter way."
Supplier Visibility
Supplier visibility is another area where Lexmark invested to improve its supply chain management. The product team at the company launched a program called "Short Stop." "We had good visibility of our Tier 1 suppliers. However, there was little or no visibility for Tier 2 or Tier 3 suppliers." To solve this problem, the product team in the company created a tool that leveraged automation. "This tool was integrated across a dozen different systems but managed to give us visibility not only to our own suppliers but also to fourth-party vendors. We now had clear visibility of suppliers supplying to our vendors. For us, the degree of confidence went up."
Challenges on the Way
Needless to say, every new journey has some set of challenges. As with all industries, finding and retaining the right talent was a challenge for Lexmark. "When you are going through this journey of digital transformation, it requires not only commitment but also talent with specific skills in IoT, cloud, AI and ML."
With talent shortage in the industry, Gupta did not take the traditional route to hire from outside. "We launched an initiative to retrain our existing workforce. We wanted 80% of the talent to come from our own ranks."
Lexmark started an AI Academy in collaboration with North Carolina State. Gupta says, "The Lexmark employees who get selected for the academy are being taught by professors from the university. The course material covers cloud, IoT and AI. Thanks to the academy, we are now on track to have 50 data scientists on staff, where previously it was in the single digits. All of them are current Lexmark employees."
The company has also partnered with its vendors. "We wanted to form a strategic relationship with our partners who invest in our success. We share a great relationship with Microsoft. They help us scale our talent. We had to develop skills on the cloud, and Microsoft partnered with us," Gupta says.
There are and will be many more challenges as Lexmark strides ahead in its digital transformation journey, but as far as talent and a few other issues are concerned, it seems to have figured out what works best.