Internet of Things Security , Technology
How Toyota-Astra Motors Aims to Become a Data-Driven Organization
Wilbertus Darmadi, CIO, TAM, Elaborates on Omnichannel, IoT and Big Data Innovations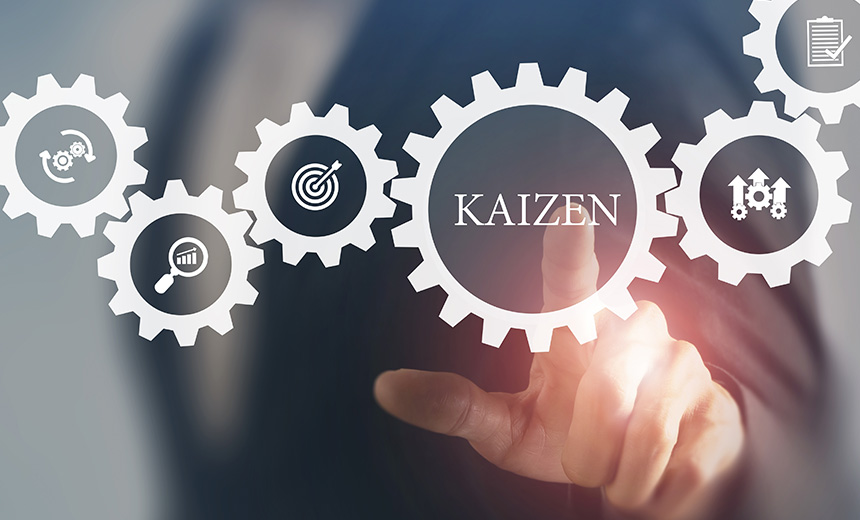 Toyota-Astra Motors or TAM Indonesia is a joint venture company equally owned by Toyota Motor Corporation of Japan and PT Astra International of Indonesia. TAM has been manufacturing, distributing and selling Toyota vehicles and spare parts throughout Indonesia. It offers a comprehensive range of Toyota vehicles through 38 dealerships and multiple production facilities spread across the country, catering to the diverse requirements of Indonesian customers. The company is dedicated to providing superior-quality products and services, and promoting the growth of the Indonesian automotive sector. This is all made possible by leveraging cutting-edge technology at every step.
See Also: The State of Enterprise Mobile App Security 2023: Results Analysis
The Kaizen Approach
Wilbertus Darmadi, CIO of TAM, has been leading the technology for more than seven years with a strong belief in the Kaizen philosophy, which is rooted in the Japanese culture of continuous improvement. "The implementation of small, incremental changes can create a significant impact over time. With this in mind, we continuously strive to improve our processes, business strategies and pricing models to enhance the overall performance and deliver better value to our customers," he says.
Darmadi also emphasizes that the core objective of TAM's efforts is to achieve customer satisfaction, which is reflected in its innovative solutions designed to meet changing customer needs.
Under Darmadi's leadership, TAM has made significant progress toward achieving its goals. The company has implemented breakthrough technologies and practices to streamline operations, reduce costs and enhance overall efficiency. The company's commitment to continuous improvement has also helped TAM stay ahead in a highly competitive market.
Customer-Centric Innovations
Darmadi responded promptly to the COVID-19-induced lockdown in 2020 by launching a website and a virtual showroom, enabling customers to access automotive services remotely. "This allowed our customers to have a nearly similar experience as they would when visiting our physical showroom," he says. "Additionally, we also introduced omnichannel support, which includes social media and chatbot features, facilitating customer outreach."
This integrated approach ensured that customers had access to a range of options while interacting with the dealership. "Our live showroom, website, social media and chatbot features, all worked in tandem to provide a consistent and streamlined experience for our customers, whether they choose to visit us in-person or connect with us online," Darmadi says.
TAM introduced an IoT-based telemetry system last year, which involves installation of sensors in vehicles for data collection. The collected data is then analyzed on the backend, and alerts are subsequently generated and sent to customers' cell phones through the MToyota app.
"The telemetry system generates automatic alerts if there is any issue with customers' vehicles," Darmadi says. "In addition, customers also receive reminders for car servicing, especially when their vehicle has reached 10,000 or 20,000 kilometers. They can also automatically book a service appointment through our system."
The technology team has also introduced an SOS button for emergencies. This enables customers to directly connect with the 24/7 call center support.
TAM has set an objective to become a data-driven organization. Its technical divisions are responsible for collecting and analyzing the data obtained from the telemetry system for early detection and recognition of potential issues. This allows the company to proactively address problems, ensuring that customers receive the best possible service.
Four-Phase Big Data Approach
Darmadi's IT organization is working on a big data project that is divided into four phases: visualization, descriptive analysis, predictive analysis and prescriptive analysis.
The company wants to ensure that all its employees have access to the data and are trained to use simple tools for ad hoc analysis. "By empowering employees, we can make better use of data in making informed decisions across various aspects of the business," Darmadi says.
TAM has already passed the first two phases of utilizing big data and is now moving toward predictive analysis. They are using machine learning and cloud computing to forecast retail sales and optimize routes for dealers across Indonesia.
"Finally, after the forecasting or predictive analysis phase, we will move toward the prescriptive analysis to anticipate and prepare for different scenarios," Darmadi says. "Through these four phases, we aim to make informed decisions based on the insight derived from big data."
Overall, Toyota-Astra's approach toward big data involves a gradual process of using increasingly advanced analytical techniques to extract value from data and improve business processes.
With more than 26 years of experience across various functions in automotive industry, Darmadi is working on big digital transformation, smart data utilization and cybersecurity projects at Toyota-Astra Motors.