Artificial Intelligence & Machine Learning
Future of AI: Gartner's Predictions for 2024
Enterprise Evolution Fueled by AI Chip Demand and Gen AI Democratization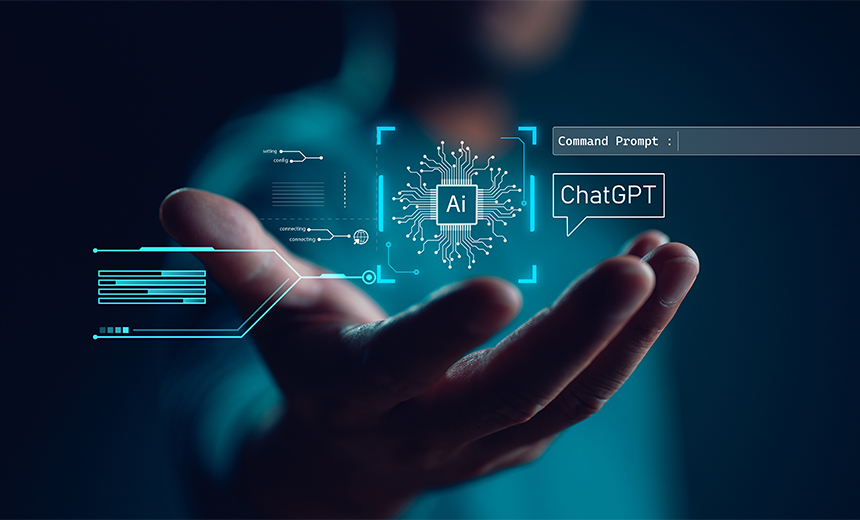 Generative AI, machine learning, large language models, AI-assisted development, co-pilots and intelligent applications are transforming businesses today. According to Gartner, these are the AI trends and technologies that will be instrumental in redefining enterprise security next year.
See Also: Research Survey Report: The State of Enterprise Mobile App Security
Demand for AI Chips: Organizations have two strategies to cater to the immense computing power required by AI applications and LLMs. They can purchase AI chips, including graphic processing units or GPUs from NVIDIA, which reportedly sell for as much as $70,000 in China, where the chips are banned by U.S. export law. Alternatively, they can process their AI applications via a subscription model from cloud service providers such as Amazon, Microsoft, and Oracle, among other hyperscalers.

Gartner says semiconductors designed to execute AI workloads will represent a $53.4 billion revenue opportunity for the semiconductor industry in 2023, an increase of 20.9% from 2022. This double-digit growth will continue at 25.6% in 2024 to $67.1 billion. The market is expected to hit $119.4 billion by 2027 - more doubling in revenue over three years.

"Developments in generative AI and the increasing use of a wide range of AI-based applications in data centers, edge infrastructure and endpoint devices require the deployment of high-performance graphics processing units or GPUs and optimized semiconductor devices. This is driving the production and deployment of AI chips," said Alan Priestley, vice president and analyst at Gartner.

Democratized Generative AI: Overlaying a simple interface on intelligent and powerful AI engines - as OpenAI first did with ChatGPT - democratized the use of AI. ChatGPT reached 1 million users in the first week and 100 million users in two months. Using gen AI APIs, businesses can develop their own GPT versions pretrained on their datasets.

Gen AI applications can enable business users to access and process reservoirs of information - internal and external. This rapid integration of gen AI will significantly democratize knowledge and skills in the enterprise. LLMs enable enterprises to disseminate knowledge to their workers in a conversational style with rich semantic understanding.

"The popularity of many new AI techniques will have a profound impact on business and society," said Arun Chandrasekaran, distinguished vice president and analyst at Gartner. "The massive pre-training and scale of AI foundation models, viral adoption of conversational agents and the proliferation of generative AI applications are heralding a new wave of workforce productivity and machine creativity."

In a recent Gartner poll of more than 1,400 executive leaders, 45% reported that they are in piloting mode with generative AI, and 10% have put generative AI solutions into production. This is a significant increase from a Gartner poll conducted in March and April 2023, in which 15% and 4% were in the piloting and production stages, respectively.

By 2026, Gartner predicts that more than 80% of enterprises will have used gen AI APIs and models and/or deployed gen AI-enabled applications in production environments, up from less than 5% in early 2023.

Emergent AI:In addition to generative AI, several emerging AI techniques offer immense potential for enhancing digital customer experiences, making better business decisions and building sustainable competitive differentiation. These technologies include AI simulation, causal AI, federated machine learning, graph data science, neuro-symbolic AI and reinforcement learning.
AI Trust, Risk and Security Management: AI democratization sparked fears of misuse and misinformation. Business leaders and policy makers call for regulation and guardrails to ensure responsible AI use.

Without safeguards, AI models can rapidly generate compounding negative effects that run amok, overshadowing any AI-enabled positive performance and societal gains.

Gartner recommends AI TRiSM controls to ensure AI Trust, Risk and Security Management (TRiSM).

AI TRiSM provides tooling for ModelOps, proactive data protection, AI-specific security, model monitoring - including monitoring for data drift, model drift and/or unintended outcomes - and risk controls for inputs and outputs to third-party models and applications.

Gartner predicts that, by 2026, enterprises that apply AI TRiSM controls will increase decision-making accuracy by eliminating up to 80% of faulty and illegitimate information.

AI-Augmented Development: Business pressure to reduce time-to-market for applications has compelled developers to use low-code/no-code, RPA platforms, DevX, and AI-augmented development tools that employ gen AI and ML. Examples are Microsoft AI Builder, Airtable AI, Appian Platform, Creatio Atlas, Mendix AI-Assisted Development, OutSystems AI Mentor System, UiPath AI Center, Pega AI and Pega GenAI.

AI-infused development tools enable software engineers to spend less time writing code and focus on strategic activities including the design and composition of compelling business applications. This boosts developer productivity and enables development teams to address the increasing demand for software to run the business.

DevX refers to all aspects of interactions between developers and tools, platforms, processes and people they use to develop and deliver software products and services.

Gartner predicts that, by 2024, 65% of application development projects will rely on low-code development.

Intelligent Applications: Intelligent applications have learned adaptation capabilities to respond appropriately and autonomously. Numerous use cases may require these applications to augment or automate work. As a foundational capability, intelligence in applications comprises various AI-based services, including ML, vector stores and connected data. Consequently, intelligent applications deliver experiences that dynamically adapt to the user.

Gartner underscores the need and demand for intelligent applications. According to 26% of CEOs in the 2023 Gartner CEO and Senior Business Executive Survey, talent shortage was the most damaging risk for their organization. Attracting and retaining talent is CEOs' top workforce priority, while AI was named the technology that will most significantly impact their industries over the next three years.

Machine Customers: Machine customers (also called 'custobots') are nonhuman economic actors that can autonomously negotiate and purchase goods and services in exchange for payment.
Gartner estimates that, by 2028, 15 billion connected products will have the potential to behave as customers, with billions more to follow in the coming years. This growth trend will be the source of trillions of dollars in revenues by 2030 and eventually become more significant than the arrival of digital commerce. Strategic considerations should include opportunities to either facilitate these algorithms and devices, or even create new custobots.