Cloud Makes Geospatial Intelligence Accessible and Scalable
Vipul Singh, CEO of Aereo, Explores Cloud's Role in Empowering Drone-Based Mapping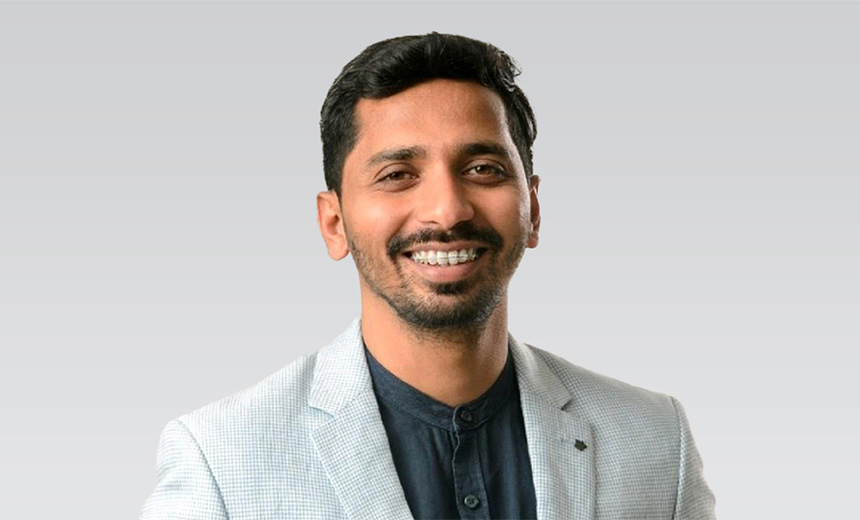 In an interview with ISMG, Vipul Singh, co-founder and CEO of Aereo, discusses the transformative influence of cloud in enabling drone-based mapping. He delves into its impact on various industries and underscores the pivotal role of cloud in efficiently processing vast datasets.
See Also: The Age of Silo-Less Security & Operational Resilience
Edited excerpts follow:
How can mapping, using drone technology, help transform urban and rural development, and sectors such as mining and power?
Mining, power plants, and urban and rural development experience rapid changes on the ground, requiring frequent, precise measurements and data analysis to support decision-making and operational efficiency. Mapping using drone technology can help them with detailed insights that are otherwise not possible.
For instance, in mining where productivity depends on accurate and regular excavations, drone mapping can revolutionize operational efficiency. Traditionally, mining sites conducted assessments quarterly with about 80%-85% accuracy. With drones, they can now do these assessments weekly with 99% accuracy. This increased frequency and precision improve visibility, allowing for timely interventions and corrections.
Can you give an example of how drone mapping has been used in large-scale development projects?
We have mapped over 45,000 villages in India so far at a three-centimeter pixel resolution, a feat unparalleled globally. This involves processing around 1.5 petabytes of raw data, which is being used for multiple government schemes, providing high-resolution, accurate 3D digital twins of villages.
Why does drone mapping require an end-to-end platform that goes beyond hardware?
Enterprises seek specific outcomes that can't be achieved solely with drone hardware. Data handling and analytics are as crucial as the hardware to unlock valuable business insights. Therefore, there is a need for an end-to-end platform that has data processing and analytics capabilities built around the hardware.
How does your technology stack cater to these requirements?
We offer an end-to-end full-stack solution, which includes specialized drone hardware for surveying and mapping and a cloud platform for data processing. The goal is to provide enterprises with detailed insights that they might not have considered possible from drones. The high-fidelity geospatial intelligence, derived from drone data, offers valuable insights for these rapidly evolving fields.
The cloud platform processes massive volumes of data from the drones, making it easily accessible even on mobile and hand-held devices without the need for heavy IT infrastructure. Analytics is then applied to this data to generate business insights.
How critical is scalability given the volumes of data Aereo handles?
The scale at which we need to manage and process enormous volumes of drone data is immense with almost 3TB of data processed daily. To understand the scale, we are mapping around 4,000 sq km of area every month with around four million images in a month amounting to 20 terabytes of data, from government projects alone. This data then needs to be processed further, stored and disseminated. To give another example, a large coal mine sends around 18,000 images every week, each around 20 megapixels, resulting in 25-30 gigabytes of data.
This immense data volume requires rapid processing to build accurate 3D models and extract actionable insights. Scalability is crucial for handling the large volumes of high-resolution data we work with. Its elasticity is pivotal in handling unpredictable workloads, ensuring we can meet sudden client demands.
AWS' infrastructure, with its storage and computational power, allows for the processing of such massive datasets within 24 hours, a feat not feasible with physical servers. AWS' microservices and hyperscalers have been particularly beneficial, providing the necessary infrastructure that can immediately scale up without significant capital expenditure. This helps especially with our large-scale government mapping projects where petabytes of data are generated.
How does cloud help with timely processing and analysis of the data collected?
By moving to cloud, we have seen a transformational change in how data is managed. Cloud supports Aereo's end-to-end full-stack solution, integrating drone hardware with analytics and a user-friendly platform. It helps us process vast datasets, generate high-fidelity, near-real-time geospatial intelligence, and provide businesses with critical insights, all while optimizing costs, improving accuracy, ensuring data security, enhancing operational efficiency and enabling rapid decision-making. This ensures large-scale projects stay on track both in terms of timeline and budget.
Cloud also facilitates real-time data access and the creation of digital twins of vast mining sites and infrastructure projects. This real-time aspect is crucial for businesses such as Tata Steel, which manage numerous large sites across the country. Its capacity to handle the massive influx of high-resolution imagery, as seen in our mapping of large-scale government projects with unprecedented detail, has been instrumental in large-scale government projects.
Cloud not only allows us to handle the data but also supports multiple uses of the data, such as infrastructure gap analysis and government scheme optimization.
How are you leveraging artificial intelligence and machine learning in your operations?
We use AI and ML for image processing where we have to analyze vast volumes of geospatial data. They help us identify specific features such as roads, buildings, etc. by extracting specific parameters from geospatial data, whether it's for mining or urban development.
With AI and ML integrated through AWS' cloud infrastructure, we tailor processing pipelines to extract pertinent information from diverse datasets, analyzing this data and extracting valuable insights for different applications.
Tools such as AWS SageMaker allow us to modify existing pipelines quickly, enabling us to scale and develop our solutions rapidly. The cloud's flexibility is essential for experimenting with different approaches and achieving desired outcomes efficiently. The cloud enables us to use existing pipelines from AWS and modify them for our needs. This flexibility and speed are vital for our operations.
What future improvements do you foresee in drone-based mapping technology?
We're focusing on increasing the speed and depth of our analytical engines. As the demand for more frequent and detailed assessments grows, we need algorithms that can deliver results faster and with greater granularity. This will require continuous improvement in our AI and ML capabilities, supported by robust cloud infrastructure.
Singh has more than 10 years of experience in the aerospace and drone industry. He is also the co-founder and vice chairperson of the Drone Federation of India, a non-profit organization that aims to foster a collaborative and inclusive ecosystem for the drone community in India.