Artificial Intelligence & Machine Learning
ChatGPT: What Are Its Business Use Cases?
Experts Say ChatGPT-Like Models Have Tremendous Potential to Solve Business Challenges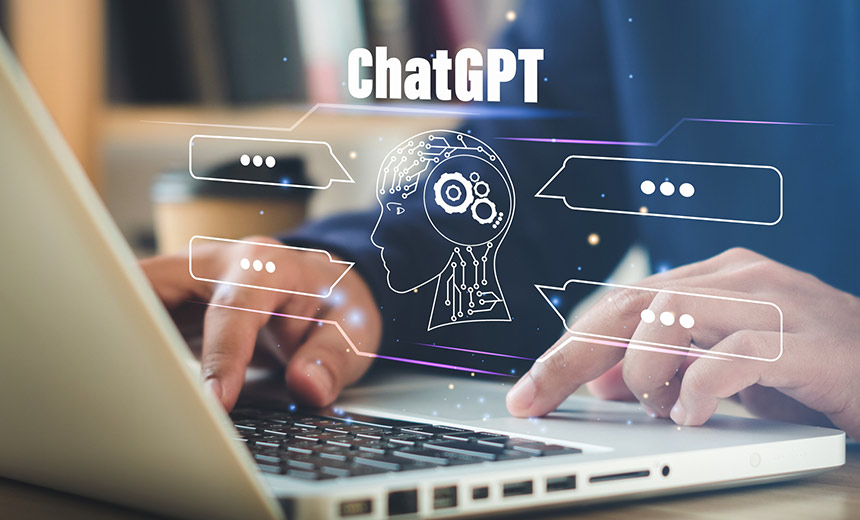 OpenAI's chatbot ChatGPT has become the fastest-growing consumer application in history, according to a UBS study. The AI-powered chatbot gained 100 million active users in January, just two months after its launch. In comparison, the popular game Candy Crush took almost a year to gain 100 million users. Investors, analysts and business leaders are now looking for serious enterprise application use cases for ChatGPT and other generative AI models.
See Also: Redefining with Intelligent Automation: A Focus on the Manufacturing Industry
Microsoft co-founder Bill Gates predicted that ChatGPT will make office jobs more efficient by helping workers write invoices and letters.
Meanwhile, various industries are evaluating the potential of AI to address real-world challenges, solve business problems, and introduce efficiencies and solutions.
"Early foundation models like ChatGPT focus on the ability of generative AI to augment creative work," said Brian Burke, research VP for technology innovation at Gartner.
By 2025, he expects more than 30% - up from zero today - of new drugs and materials to be systematically discovered using generative AI techniques.
That's just one of the "numerous industry use cases," Burke said.
Venture capital firms invested over $1.7 billion in generative AI solutions over the last three years, with AI-enabled drug discovery and AI software coding receiving the most funding, according to Gartner. The research firm outlines five industry use cases for generative AI: drug design, material science, chip design, synthetic data and design of parts in manufacturing industries.
Akhilesh Tuteja, global leader of cybersecurity, KPMG, believes the "foremost use case" is customer service since ChatGPT is a conversational AI model.
"You can give it knowledge and then expect people to ask questions. And it will condense that knowledge and answer a question based on all that knowledge - so that you don't have to search through a knowledge (bank)," Tuteja said.
He adds that ChatGPT is a context-sensitive and multi-prompt bot, so it has the context of the previous prompts, which makes it ideal for customer responses. "Most other models are single-prompt models, so the context is lost. When you ask the second question, the previous question is forgotten or lost," he says.
The second use case is translation, because it is good with contextualization and conversations, he says. "If I speak in English, and let's say you want to hear the conversation in German, it will bring up the translation engine but will sound like a human because it is conversational AI," Tuteja says. "And the translation need not be restricted to text - it could also be voice translation."
The third use case is documentation. "It is good at producing legal documents based on certain kind of responses you expect," Tuteja says. "It can go through documented regulations and laws and then produce legal briefs and memos."
As per a Reuters report, Suffolk University Law School Dean Andrew Perlman set what could be a new world record, when he wrote a 14-page law article in just one hour - with ChatGPT's assistance, of course.
Generative AI has "very big potential to be a major game changer" in every sector of business, says Edmund Situmorang, group CTO at Asian Bulk Logistics.
"It is capable of improving productivity and efficiency through automation, and therefore creating competitive advantage," he says.
Situmorang alludes to Microsoft's multi-billion dollar investment in OpenAI and other tech companies that are investing to infuse AI in their products. He outlines some potential business use cases:
Providing fast and accurate responses for customer inquiries;
Creating content and marketing copies;
Assisting with research and analysis;
Analyzing customer sentiment;
Providing personalized product recommendations to customers;
Sorting, managing and organizing unstructured data;
Developing applications and explaining bug fixes;
Summarizing medical records based on a patient's family history, symptoms and lab results.
Gal Feldman, ChatGPT and AI consultant, said he is currently developing use cases in education to create personalized learning experiences. He is also exploring the potential of AI models to improve accessibility and inclusivity for neurodivergent individuals in the workplace.
"ChatGPT-like models can be used as virtual prosthetics in healthcare to assist individuals with neurodiversity, such as ADHD and autism, in improving their social, emotional and communication abilities," Feldman says.
Apart from this, GPT-assisted data analysts could tell more compelling stories with their data sets. "Better stories lead to better ideas that support better decisions," he says.
Microsoft's Investment in AI
Microsoft has been backing OpenAI for years with its multi-million dollar investments. It announced the third phase of its "long-term partnership" with OpenAI in a January blog post.
Though Microsoft did not reveal the investment figure in its blog, it was speculated that the multi-year investment could reach $10 billion.
J.P. Morgan, in an investor advisory, dated February 7, stated that it is finally beginning "to harvest years of prescient AI investments." The advisory cited a Microsoft event, where CEO Satya Nadella remarked that AI is likely to "reshape pretty much every software category" and mediate "all computer interaction" with the vision of a copilot that is going to span every application, operating system and browser.
Around the same time, Microsoft announced a premium version of its Teams collaboration application with "AI-powered productivity."
As Microsoft is looking to infuse AI into all software categories, we can expect a new version of its office productivity suite, Microsoft 365. The rollout has already begun with Teams Premium.
Microsoft's communications team in India did not respond to a questionnaire sent by Information Security Media Group.
All Office 365 apps "already use AI in some way or other," says Dr. Nitin Paranjape, founder and CEO, Maxoffice Services. These AI functions are called Connected Experiences.
In the last six years, Microsoft has infused over 80 AI features into its Office productivity suite. Among these features is natural language data query, Paranjape, who has long been developing solutions for the erstwhile MS Office, said.
Apart from Microsoft 365, we can expect announcements on further AI developments and investments in the Microsoft tech stack that includes Azure ML, Azure Applied AI Services and Azure Cognitive Services.
Other software vendors have also been infusing AI into their enterprise offerings for years. One example is Salesforce Einstein, which was unveiled in 2016. Einstein brings AI smarts to the Salesforce Customer Success Platform. Not to be left behind in the ChatGPT frenzy, Salesforce announced EinsteinGPT on February 11.
The other big tech company to watch is Google and its parent Alphabet with mega investments in DeepMind, Bard and LaMDA.
Expect other enterprise software vendors to follow suit and make their GPT announcements soon.