Tighten Security Controls for Maximizing Cloud Benefits
Best Practices for Cloud Security Help Companies Comply With Regulatory Standards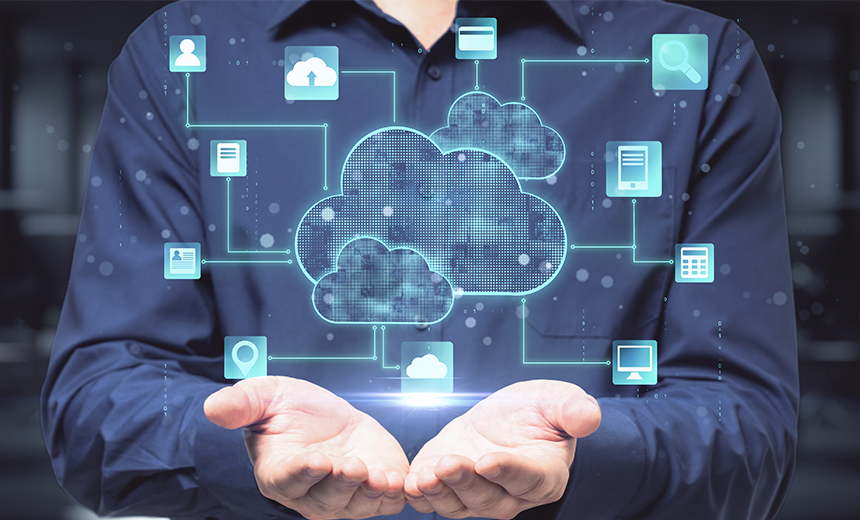 Cloud computing is a growing phenomenon, facilitating on-demand delivery of IT resources over the internet with pay-as-you-go pricing and enabling the availability, scalability and storage in the client devices to access the data and applications from remote physical servers, databases and edge devices. Any conversation about cloud computing is incomplete without considering security.
See Also: The Age of Silo-Less Security & Operational Resilience
Cloud security ensures the availability of data and applications to authorized users with secured access and protection layers. Cloud security is enabled across industries such as manufacturing, healthcare, retail and BFSI. This blog highlights the security and risks challenges facing the financial service sector in cloud adoption and how a proper security framework can help in overcoming those.
Security is primary and fundamental to governing the cloud computing models, enabling user authentication, protecting data, adherence to regulatory compliance, endpoint security, backups, business resilience and data privacy risks management. Implementing a comprehensive security model helps organizations prevent reputational, financial and legal complications that emerge due to the exponential rise in cyber incidents and data breaches.
There are a slew of standards and regulations that mandate financial services organizations to comply with security standards, including ISO, Privacy Information Management System, Cloud Security Alliance, Center for Financial Industry Information Systems, Payment Card Industry Data Security Standards, Service Organization Controls 1, 2 and 3, and other local (and/or industry-specific) legal and regulatory requirements.
Financial services regulations aim at addressing a wide range of concerns to streamline the necessary security controls that give appropriate protection from malware attacks and intrusions, vulnerability management, and endpoint detection and response.
According to the data from Research and Markets, the cloud security solutions market in the banking sector is estimated to grow at a CAGR of 33.1% for the forecast period 2021to 2026. An exponential increase in threats is driving the market; as for the banks, this threat is particularly imposing as breached data exposes the opportunity for immediate and future thefts.
Cloud security is a "shared responsibility" between the user organization and the cloud service providers to ensure end-to-end data protection both on-premises and in the cloud. Enabling cloud security ensures a high level of data protection, especially for sensitive data that includes customers' personally identifiable information and confidential data.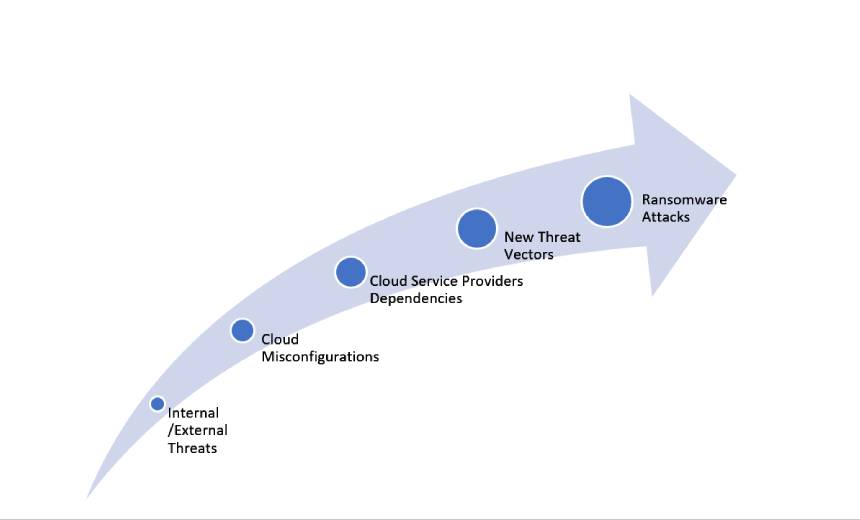 Emerging risks in financial industry
Key Cybersecurity Controls to Consider
Building cloud security governance structure
Defining policies and procedures as per industry standards and regulations
Identity and access management (users, suppliers and clients)
Information security risk assessment
Disaster recovery and business continuity planning
Privacy risk management
Data loss prevention
Network and endpoint security
Threat detection and prevention
Data encryption
Hardening of data
Application vulnerability scanning and penetration testing
24/7 SOC operations
Patch management
Compliance management
In today's changing business dynamics, cloud security plays a vital role in collaborating with CSPs to engage in a shared-service model to ensure that the right level of security controls is enabled and the overall security posture of the cloud environment is elevated. Cloud security services help financial organizations safeguard the information in an effective manner, keeping in mind all the legal and regulatory standards. Some of the key benefits of cloud security are listed in the infographic below.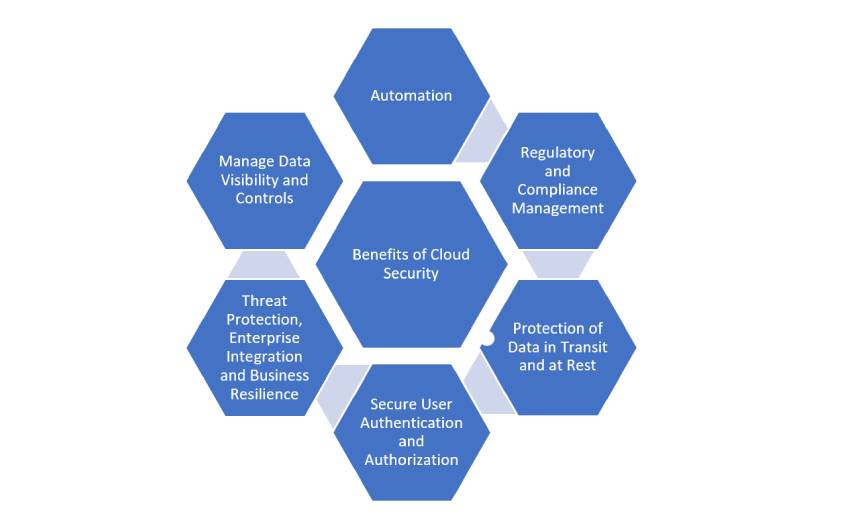 Cloud security benefits
As more financial organizations adopt and streamline cloud technology, customer data security becomes even more critical. The following infographic brings to attention some of the ways to improve security on the cloud for your business.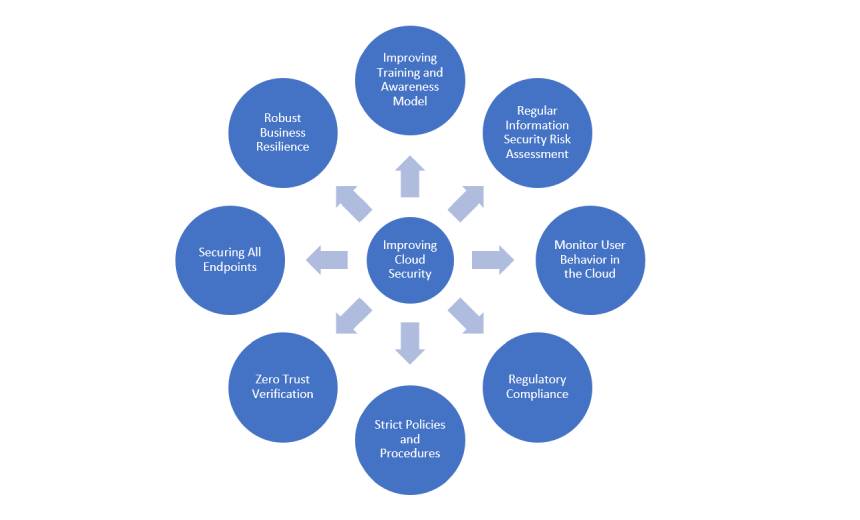 Improving cloud security
The adoption of cloud is an unstoppable trend, and its benefits to financial services organizations are evident. However, it has to be accompanied by a robust data security strategy. Ensuring a robust cloud security posture will help organizations identify and eliminate current and future threats. While the increased risk of data loss linked with cyberattacks and data breaches cannot be denied and entirely stopped, organizations must adhere to the best practices and adapt quickly to improve their security posture in the cloud environment.
Disclaimer: The views expressed in this article are those of the author's and are not necessarily reflective of the views and position of CIO Inc.