Leveraging Digital for Glittering Customer Experiences
Cloud Migration Helped Tanishq Optimize its Inventory to Meet Customer Demand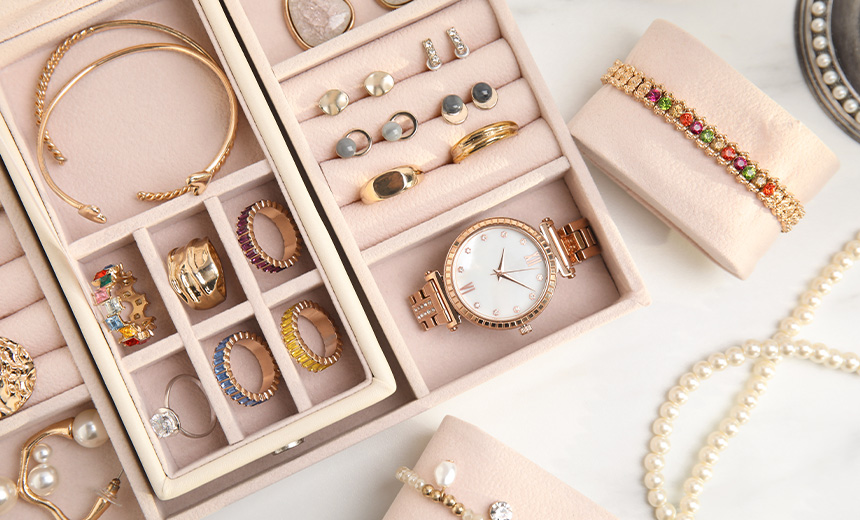 Tanishq, a division of Titan Company, migrated its Endless Aisle application to Oracle Cloud Infrastructure, OCI, and the benefits are multifold. It not only enhanced experiences for its jewelry and watch customers, but also increased revenue, and enhanced productivity for its employees and retail partners.
See Also: AWS Security Foundations: For Dummies
Established in 1994, Tanishq is TATA Group's jewelry division with over 800 outlets, including Tanishq, Titan, Mia, Zoya and Caratlane brands, spread across 260 cities in India, with plans to expand its presence and market share over the next five years.
Titan, the fifth largest integrated own-brand watch manufacturer in the world, expanded into underpenetrated markets over the last three decades and created lifestyle brands across different product categories. Titan is widely known for transforming the watch and jewelry industry in India and for shaping India's retail market by pioneering experiential retail.>
Business Objectives
With the rapid growth in consumer businesses, organizations needed better scalability from their inventory management system. This is also true for jewelry brands, which are now trying to cater to customer demand in a better way.
Tanishq wanted to meet growing customer demands, improve business revenue, and ensure scalability.
By transforming the production processes, technology is enhancing experiences for jewelry buyers. There are limitless market opportunities for lightweight jewelry, 3D printing and demand-based products.
One of the challenges it faced was partial inventory visibility, as various retailers use separate systems to manage the inventory in their stores, web orders and manufacturing units.
To meet its business objectives and resolve challenges, Tanishq decided to migrate the Endless Aisle application to the cloud.
Endless aisles are in-store kiosks that allow customers to browse and order products that are not available in the store. It is an intelligent combination of online and offline stores to serve retail customers in a better way.
Selection Criteria
Tanishq was looking for a solution to filter results and specifications on price point, composition and product shape to allow prospective buyers to browse thousands of products per SKU.
Krishnan Venkateswaran, chief digital officer, Titan Company Ltd, said that once a particular product is selected, the system shows if it is available at that store or elsewhere. If the selected product is available at another store in the same city, then the product is delivered to the customer's doorstep on the same day. Some deliveries happen as fast as an hour.
Explaining the flow of a transaction, Venkateswaran said the sales criteria could be a query originating from store A, and the product delivery could go from store B to store A, with the purchase at store A.
Tanishq also used [Oracle] APEX for its point of sales system in overseas geographies such as the U.S. and Gulf nations. This is how the Endless Aisle application increased engagement and conversion for Titan.
Tanishq also wanted to showcase the product, keeping in mind the linguistic diversities and sensibilities of markets across India. It wanted to connect the customer with the right sales staff who speak the language of the buyer and this bonding can happen over video calls.
Migration to OCI Platform
To keep pace with customer demand for its products, Tanishq moved the system it built on Oracle APEX, a low-code application development platform, to OCI. The company, a longtime Oracle customer, chose OCI because it perceived that provisioning resources would be easy, and the system could scale up or down based on demand.
Oracle Cloud Lift Services, which manages cloud migrations, worked with Tanishq on OCI network design, deployment architecture, and disaster recovery. It provided go-live support and helped the company provision and configure OCI.
Post-Implementation Benefits
Tanishq migrated its inventory management system to OCI, including Oracle Database, Oracle APEX, Oracle Web Application Firewall, and OCI Flexible Load Balancing. This helped the company gain a unified, real-time view of inventory across all its stores, enabling it to optimize its inventory according to customer demand, thereby, increasing revenue and reducing technology support costs by 30%.
Oracle Web Application Firewall helps Tanishq protect its business against unwanted internet traffic. Flexible Load Balancing allows it to distribute network traffic equally during peak demand across its 500 stores.
Oracle APEX, a no-cost capability provided with Oracle Database, helps Tanishq manage changing demand for its Endless Aisle service by adding compute and storage resources when needed, and scaling it back down when it is no longer needed.
The Endless Aisle system is connected to AI/ML, utilizing data to provide brands with insights into consumer needs. Additionally, the recommendation engine will be seamlessly integrated into this system.
Other Digital Initiatives
The COVID-19 pandemic accelerated the digital initiative at Tanishq with "digital gold" being its latest offering. Tanishq has implemented a number of digital features across its 200+ stores focusing on experiential commerce with "phygital" features and strengthening the omnichannel presence.
The new "phygital" features a technology stack that will bridge the gap between bricks and clicks, includes video calling, Endless Aisle, virtual jewelry try-on, real-time live assisted chat and 'book an appointment' feature powered by augmented reality in over 200 stores.
Tanishq also uses technology to promote the brand through digital campaigns. Some of the most successful digital campaigns are Blink to Explore; Experts Speak from Experience, ad campaigns on women empowerment, gender and caste discrimination; and Sparkling Moments, Little Big Moments and Moods of the Earth jewelry collection.
The Road Ahead
Tanishq is targeting a growth rate in double digits for the fiscal year 2024. It intends to achieve this by doubling the size of its high-value and solitaire segment and increasing the wedding and occasion wear segment by 1.5 times. Over the next five years, Tanishq aims to enhance both its market share and geographical reach. Furthermore, the company envisions raising its omnichannel revenue from 6 to 10%, incorporating 40 new stores, and expanding 25 existing ones. As part of its fiscal year plans, Tanishq also intends to expand its operations into the Gulf and Northern American markets.